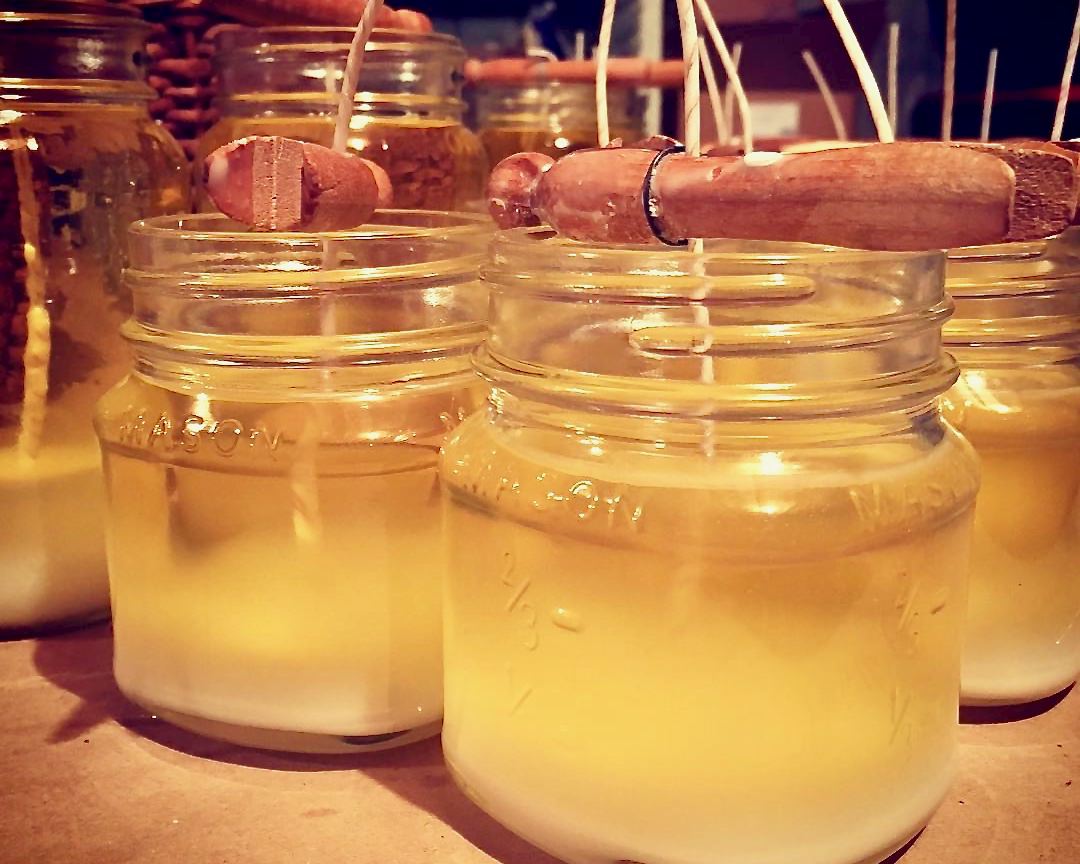 All Oldfield Anthology candles are infused with one or more essential oils, blended with 100% natural soy wax from American farm-grown soybeans, and lovingly hand-poured and packaged in pastoral Princeton, Massachusetts. Braided, cotton wicks contribute to a cleaner and longer burn-time as well. 8oz. (45-50 hrs.); 16oz. (95-100 hrs.)
Alcott, Louisa May (1832-1888) - earthy floral notes of fresh clover bended with invigorating, crisp, clean apple. Little Women, Little Men...
Austen, Jane (1775-1817) - top notes of green cucumber and soothing sage infused with lavender, white lilies, chamomile, violet, rosewood, and cedar oils. Sense and Sensibility, Pride and Prejudice, Emma...
Brontë, Charlotte (1816-1855) - blends of juniper and forest greens combined with jasmine, green apple and musk. Jane Eyre
Brontë, Emily (1818-1848) - fusion of citrus including orange and graperuit along with cherry blossom, hydrangea, apple, peach, and a hint of blondewood. Wuthering Heights
Carroll, Lewis (1832-1898) - top notes of orange valencia, bergamot tea and plum wine blended with jasmine, violet, lavender and orange flowers. Alice's Adventure's in Wonderland, Through the Looking-Glass, "Jabberwocky"...
Dickens, Charles (1812-1870) - rosemary mixed with natural cedar wood, eucalyptus, patchouli, and thyme. Bleak House, A Christmas Carol, Great Expectations...
Dickinson, Emily (1830-1886) - sweet yet herbal white tea infused with bergamot, lavender, mandarin, thyme and ylang ylang. "Hope is the thing with feathers," "Because I could not stop for death," "A narrow fellow in the grass"...
Poe, Edgar Allan (1809-1849) - rich woody and musk base notes of oak moss fused with amber, sage, lavender, and orange. "The Tell-Tale Heart," "Fall of the House of Usher," "The Raven"...
Shakespeare, William (1564-1616) - fresh fig with notes of green apple, strawberry, and melon combined with hints of rosewood and oak moss. The Tragedy of Macbeth, The Tragedy of Romeo and Juliet, Much Ado About Nothing...
Twain, Mark (1835-1910) - woody accords of the asian cinnamon tree called cassia with patchouli, eucalyptus, rosemary, clove and floral red rose. Huckleberry Finn, Tom Sawyer, Pudd'nhead Wilson...